About Pain and Rehab Center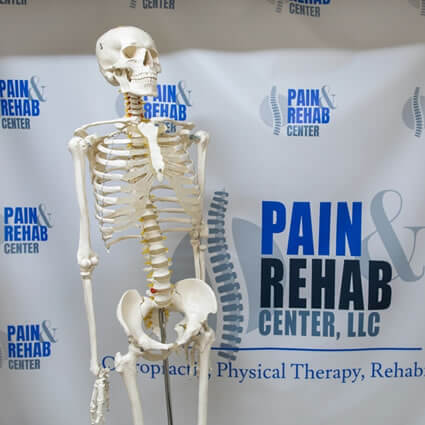 Fairmount Heights Chiropractor Dr. Gelareh Naenifard established Pain and Rehab Center in 2017. She is committed to helping her patients live a healthy and active life. Dr. Gela is incredibly passionate about empowering each patient with the knowledge and resources to take control of their health.
Specializing in rehabilitation therapy and personal and auto injury, she provides patients of all ages with a non-surgical alternative to healing pain and injury.
Our Mission
Our mission is simply to serve you.
We provide excellent chiropractic care to help our patients reach and exceed their health goals. We assess the patient as a whole. We want to address the main concern, but also lead you into a lifestyle of being pain free. We do all this by offering an evidence-based approach to chiropractic care, utilizing chiropractic manipulation, soft-tissue techniques, therapeutic rehabilitation, and a variety of chiropractic services to help achieve your health goals.
Natural Holistic Care You Can Trust
Chiropractic is natural, whole body care. Non-invasive, safe and effective for all ages. Our patients range in age from infants to elders. We tailor your care to your needs and abilities. Our staff is highly trained and can provide the appropriate care for your issue. We value the health and well-being of our patients and emphasize their long-term recovery.
MEET DR. GELA
State-of-Art Care and Support
Our office is friendly and welcoming, and our staff is here to provide you with a great experience. Bilingual services are available; free transportation is provided within a six-mile radius.
Our office amenities are modern and up-to-date. To help our patients learn more about our services, we have videos featuring the various therapies. In our treatment rooms, expect to find the highest quality equipment to ensure you receive the best care possible. Our technology is state-of-the-art and so is the care you will receive.
Book An Appointment Today
Don't put off getting the care you need any longer. We're here to help; Dr. Gela would love to help you achieve your health goals. Contact us today to get started.
---
About Pain and Rehab Center | (301) 925-2013