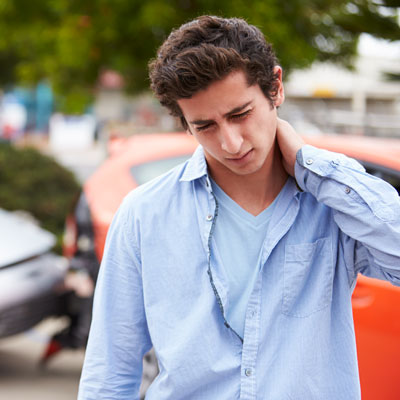 Automobile Accident Treatment
at Pain and Rehab Center
If you live in Fairmount Heights and you've been injured in an auto collision, Pain and Rehab Center is here to help. We've worked with many patients injured in a car crash, and we'll do all we can to help you, too.If your vehicle is not operating, we can provide free transportation to our office within a six mile radius.
Why Do I Need Chiropractic Care?
During a crash, your body is subjected to great forces that it simply wasn't built to handle. These forces place strain and stress on your neck, shoulder, and back. This can actually cause injury to the ligaments that hold your spine together. A crash can cause a wide variety of injuries and pain symptoms. Our staff is trained to diagnose and treat these types of injuries.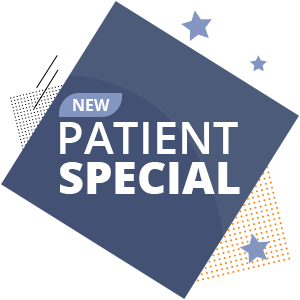 New Patient Special
If you've been injured in an automobile accident, come in for a free consultation. Our doctor is certified to analyze auto accidents and assess the patient. A determination will be made whether treatment is covered by the auto policy or personal insurance. We accept all major insurance and credit cards.
We would love to help you get your life back on track. Contact us today to get started.
CONTACT US
Specializing in Auto Accident and Personal Injury Cases
As a personal injury and auto accident chiropractor, we specialize in the treatment of a variety of injuries. Injuries resulting from personal and auto accidents can lead to long term problems when not treated and rehabilitated promptly.
Injuries often include strains to muscles, fractures or broken bones, whiplash, injuries to the spinal column, neck, or extremities. Other physical symptoms may include headaches, dizziness, forgetfulness resulting from a head injury, lower back pain, neck pain and shoulder pain.
Dr. Gela is skilled at diagnosing and treating car accident injuries, including those that don't have symptoms right away. We provide quality treatments to help improve mobility, strengthen, and stabilize injuries after an accident. The team evaluates the patient's injuries and offers a treatment plan of drug-free and non-invasive therapies designed to alleviate pain and restore joint function.
Personal and Auto Accident Conditions We Treat
Chronic Pain
Back, Neck, and Shoulder Pain
Whiplash
Muscle Sprains and Strains
Loss of Range of Motion
Dizziness, Headaches, and Blurred Vision
Muscle Spasms
Leg and Foot Pain
Arm and Hand Pain
Joint Dislocation or Stiffness
Inability to Move Easily Without Pain
Tingling, Numbness, or Pain in Limbs
Pinched or Irritated Nerve
Fatigue
---
Auto Accident Treatment Fairmount Heights MD | (301) 925-2013