Kinesio Taping
Kinesio tape is a thin, stretchy, waterproof cotton tape about as thick and stretchy as human skin. It is a lighter, less restrictive alternative to using a brace to treat an injury. Its grid-like pattern also makes it breathable.
Invented by Japanese chiropractor Dr. Kenso Kase in the 1970s, he believes it can re-educate the neuromuscular system, reduce pain and inflammation, enhance performance, prevent injury, and promote good circulation and healing.
How Does It Help?
Dr. Kase identifies four major goals of the tape: support and improve the ability to move weakened muscles and reduce pain, improve blood circulation by gently lifting the skin allowing increased blood flow, promote healing naturally, and improve joint range of motion.
What to Expect
Your therapist at Pain and Rehab Center will examine the injury, and make a taping plan to stabilize the affected area.
The tape is applied using different tensions to provide the appropriate amount of support, but still allows for movement. The therapist will tape the affected area and rub it to activate the adhesive. The tape gently lifts the skin and allows increased blood flow between the skin and the affected muscle area below.
A Non-Invasive and Hypoallergenic Treatment
Kinesio tape is non-medicinal and non-invasive, so it can be used for children and adults. The tape is made from latex-free elastic fibers, cotton and hypoallergenic adhesive. Once applied, the tape will usually remain in place for 3-5 days between treatments. It's water resistant and stays put even through showers and workouts.
Some patients have found success in these areas:
Rehabilitation: Taping after a manual manipulation session helps stabilize the affected area. This allows the muscles and ligaments nearby to heal, and takes pressure off the treated areas.
Alignment: may benefit as the tape can be applied with different amounts of tension. By pulling on your muscles, it can gently guide the affected area back into alignment. Correcting misalignments can help decrease joint pain and soreness.
Pain reduction: Kinesio taping can help reduce pain in certain areas. When applied to the affected area, the tape may pull fluids from swelling away or reduce the tension that's causing pain.
Injury prevention: When an athlete knows they need more shoulder stability or knee support, taping before competition can be a wise decision
To learn more about kinesio taping treatment, you may contact us at (301) 900-3310 and start your healing journey now!
Having Pain After An Auto Accident?
At Pain Rehab Center, we are highly experienced in auto accident injury care and rehabilitation. Call now to get started with your customized treatment plan!
What Our Patients Are Saying
Our patients share their experiences and find out why we are the top rated auto accident injury clinic in the Fairmount Heights-area.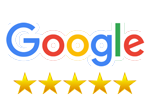 I have never been more welcomed and felt like family than at any other doctor's office that I have been to. The moment you walk into the doctor's lounge you are greeted by the most pleasant medical receptionist on this side of the planet. The professionalism of this staff and the care shown by the doctor is why I gave them 5 stars.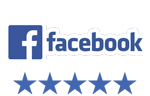 They helped me to heal after getting whiplash from a hit and run accident. They also worked with on how to pay for session. Definitely one of the best chiropractor experiences I've had.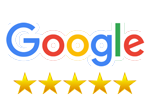 After an incident about 2 months ago I was not able to work due to low back pain and right leg numbness. My orthopedic Dr put me on some pills to make me even more drowsy and sleepy all day instead of helping me with the pain to be able to go back to work and I was also referred to a physical therapist in Washington DC for pain management. After 1 month and a half going there 4 times a week there was only very minimal relieve so I decided to talk to my attorney to be seen by another provider in the area. Then I found Dr Gela, she is very knowledgeable and professional and her staff are very friendly. They provided me with the transportation for every visits since I have no ride at this moment. Dr Gela was able to help me walk pain free in 5 visits and I returned to work after being out of work for almost 2 months. I highly recommend pain and rehab center if you are suffering from injuries.
New Patient Special!
We accept medical liens, so your road to recovery is easier! Get started by scheduling your free consultation with our doctor.